I get asked this a lot, and I often find myself trying to explain it in an easy manner and failing. I don't do a lot of affiliate marketing, and certainly wouldn't class myself as an expert, so I usually send people to the fantastic Sugar Rae website, as that's how she makes her living and she has loads of affiliate marketing articles, tips and help.
Today Rae has surpassed herself with this great infographic explaining the affiliate marketing process clearly and concisely – thanks for letting me share this Rae!
Click here to view a larger version.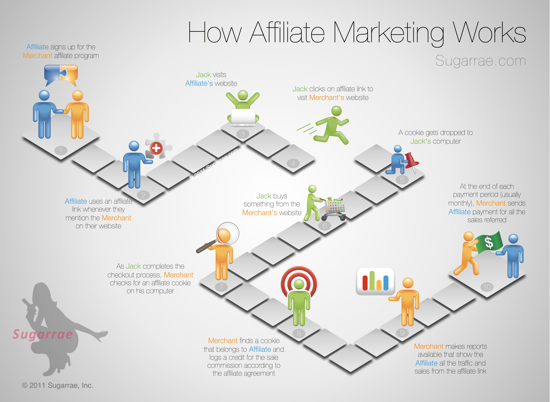 [Image provided courtesy of the Sugarrae affiliate marketing blog.]